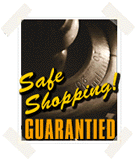 The Science of Wine : From Vine to Glass
Jamie Goode




Retail Price: $34.95
WCT Price: $23.75
You Save: $11.20 (32%)

Availability: Usually ships within 24 hours.

Format: Hardcover, 216pp.
ISBN: 0520248007
Publisher: University of California Press
Pub. Date: March 1, 2006

Dimensions (in inches): 10.5 x 8.0 x 0.8
Item No: 0520248007

Average Customer Review:



Order This Book!







Secure Order Guarantee



Description
From The Publisher:

This essential and groundbreaking reference gives a comprehensive overview of one of the most fascinating, important, and controversial trends in the world of wine: the scientific and technological innovations that are now influencing how grapes are grown and how wine is made. Jamie Goode, a widely respected authority on wine science, details the key scientific developments relating to viticulture and enology, explains the practical application of science to techniques that are used around the world, and explores how these issues are affecting the quality, flavor, and perception of wine. The only complete resource available on the subject, The Science of Wine: From Vine to Glass engagingly discusses a wide range of topics including terroir, biodynamics, the production of "natural" or manipulation-free wines, the potential effect of climate change on grape growing, the health benefits of wine, and much more.

Covers some of the most hotly debated issues including genetically modified grape vines, sulphur dioxide, the future of cork, and wine flavor chemistry
More than 100 illustrations and photographs make even the most complex topics clear, straightforward, and easy to understand
Engagingly written for a wide audience of students, winemakers, wine professionals, and general readers interested in the science of wine


Reviews

"The Science of Wine does an outstanding job of integrating 'hard' science about wine with the emotional aspects that make wine appealing."


—Patrick J. Mahaney, former senior Vice President for wine quality at Robert Mondavi Winery



"Jamie Goode is a rarity in the wine world: a trained scientist who can explain complicated subjects without dumbing them down or coming over life a pointy head. It also helps that he's a terrific writer with a real passion for his subject."


—Tim Atkin MW, The Observer



If you drink wine, but feel uncomfortable using words like phylloxera, brettanomyces or anthocyanins in daily conversation, then this book is a godsend. Light on pages but not for lightweights, Goode combines hard science with a casual conversational style, and though whole paragraphs might discuss specific technical issues, Goode returns to layman language, asking a few simple questions if the discussion becomes complex. "Why then is oak so good for barrel construction?" he asks after a paragraph about oak genus nomenclature. "At what level does TCA the chemical causing cork taint become a problem?" he asks after a detailed description of chromatography-mass spectrometry. Illustrations could be better integrated with the text, and many of the distant views of vineyards are decorative rather than illustrative, but most of Goode's charts and insets help make the science digestible. Both the chemical composition of wine and the physiological effects of drinking wine, including a fascinating discussion of what actually happens in the brain as seen through MRI scans, are discussed in detail. The wide array of topics and Goode's reader-friendly tone make this a book that'll appeal to science students as much as wine aficionados and professionals.


—Publishers Weekly, Copyright © Reed Business Information, a division of Reed Elsevier Inc. All rights reserved.






About the Author
Jamie Goode, a member of the UK Circle of Wine Writers and a former scientific editor, is wine writer for the Sunday Express, wine columnist with The Western Mail, and a regular contributor to Harpers, Decanter, and Wine International. In 2000 he established the consumer-oriented website www.wineanorak.com, one of the world's most visited wine sites. He is a finalist for the Louis Roederer Award for International Wine Writer 2005.



Table of Contents

Find Items On Similar Subjects

From Vines to Wines: The Complete Guide to Growing Grapes and Making Your Own Wine


History in a Glass: Sixty Years of Wine Writing from Gourmet


The Botanist and the Vintner: How Wine Was Saved for the World