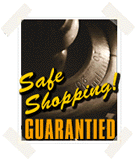 Windows on the World Complete Wine Course: 25th Anniversary Edition
Kevin Zraly




Format: Hardcover, 224pp.
ISBN: 9781402767678
Publisher: Sterling
Pub. Date: September 29, 2009

Dimensions (in inches): 9.3 x 8.6 x 1.1
Item No: 9781402751417

Average Customer Review:










Description
From The Publisher:

Let's pop a cork and drink a toast to America's very best, most popular wine course! Windows on the World Complete Wine Course is celebrating its silver anniversary, and this classic volume now has new, updated material that wine lovers will savor.

For this new edition, Kevin traveled to eighty wine regions in twenty countries, tasting more than 4,000 wines and meeting 500 winemaking professionals. To assure that he had all the latest wine-producing news, he recently visited vineyards in Austria, Hungary, Greece, New Zealand, South Africa, Chile, and Argentina. Plus, he has updated Wine-Buying Strategies, best vintages, wine lists, and labels. As always, the book includes Wine Basics, Tasting Wine, Matching Wine and Food, Frequently Asked Questions About Wine, and a Selected Glossary. Zraly goes region-by-region, with the wines organized from simple to complex. By following Kevin's order, readers will experience the best wines and a wide diversity of tastes, styles, regions, and countries.

It's not only a comprehensive and bargain-priced hands-on wine education, and a superb catalog from which to start a wine cellar or find the right bottle, it's also an inexpensive way to get the knowledge Kevin imparts in his outstanding course. This is clearly the wine guide against which all others are judged.




Reviews
" One of the best start-from-scratch wine books ever written."


—Frank Prial, The New York Times



"The liveliest short course on wine ever wrapped between two covers."


—The Boston Globe







About the Author
Kevin Zraly is the founder and teacher of the Windows on the World Wine School that has graduated more than 14,000 students. He is the recipient of the Lifetime Achievement Award from the European Wine Council and the James Beard Award, among others. Kevin Zraly has been featured in The New York Times, People magazine, The Wall Street Journal, GQ magazine, Newsweek, and USA Today.



Find Items On Similar Subjects

Windows on the World Complete Wine Course: 2006 Edition