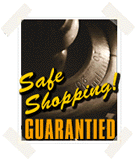 Liquid Memory: Why Wine Matters
Jonathan Nossiter



Retail Price: $26.00
WCT Price: $17.68
You Save: $8.32 (32%)

Availability: Usually ships within 24 hours.

Format: Hardcover, 272pp.
ISBN: 9780374272579
Publisher: Farrar, Straus and Giroux
Pub. Date: October 13, 2009

Dimensions (in inches): Size
Item No: 9780374272579

Average Customer Review:



Order This Book!







Secure Order Guarantee



Description
From The Publisher:


Jonathan Nossiter, an acclaimed film director and former sommelier, had his first taste of wine from his parents' fingertips in Paris at the age of three. For him, wine is "memory in its most liquid and dynamic form," as essential an art form as cinema, literature, music, and painting. The American expatriate takes readers on a cheeky insider's investigation of the mysteries of terroir, the historical sense of place that makes wine unique.

Nossiter, who already created an uproar in the world of wine with his film Mondovino, here reveals how the tyranny of snobs, critics, and charlatans prevents us all from taking part in what should be a gloriously democratic bacchanalia. From the sacred wineshops and three-star restaurants of Paris to the hipster bistros of New York and film locations in Rio de Janeiro, this singular journey invites the lay reader to consider how power influences taste and how one's own taste might combat power in any sphere. A controversial bestseller in France, this original American edition is sure to rile the establishment, stimulate wine lovers to a reappraisal of their passion, and convert the skeptics to a belief that wine is a deliriously joyful part of our culture.

Reviews
"In the two-thousand-year history of writings on food and wine, Liquid Memory is unique. It is not for everyone. It is for people who find not just liquid in a bottle, but an excess of meaning. Who find history and identity. Who find their fathers and origins of civilization and Chet Baker and black-and-white movies and inexplicable stirrings of love. Frankly this book is for people who have no idea why they are so affected. But they will understand more once they have finished reading—in all likelihood, in one sitting. In fact, I'll put myself right out there and declare that this is the greatest book ever written about wine and that I cannot imagine coming across a more resonating or important one before I die. Samuel Beckett meets Martin Scorsese meets Malcolm Lowry meets dirt meets a poet named Fermentation. Bravo, Nossiter!"

—Bill Buford, author of Heat



"In Jonathan Nossiter's Liquid Memory, there is a passionate, urgent message for all of us: our individuality, our pleasure, and our power all grow out of our own personal taste. Nossiter gives readers the courage to sidestep the arbiters of taste and write their own definition of the sublime."


—Nick Flynn, author of Another Bullshit Night in Suck City



"Liquid Memory is a call to the barricades. Jonathan Nossiter makes a heartfelt plea for all of us who love wine to defend our right to enjoy its pleasures on our personal terms. Full of ideas and opinions, all leavened by the most sympathetic of recollections of idiosyncratic wines, friends, and family, this book will surely stimulate both novice and expert alike to reclaim our individual right to choose."


—Neal I. Rosenthal, author of Reflections of a Wine Merchant





About the Author
Jonathan Nossiter is a film director and former sommelier. His feature films include Resident Alien; Sunday, which won the Best Film and Best Screenplay prizes at the Sundance Film Festival; Signs & Wonders, which starred Charlotte Rampling; and Mondovino, which was nominated for the Palme d'Or at the Cannes Film Festival. He lives in Rio de Janeiro, the setting of his new film, Rio Sex Comedy, which stars Rampling, Bill Pullman, and Irène Jacob. Liquid Memory is his first book.

Table of Contents

Find Items On Similar Subjects

Title Index