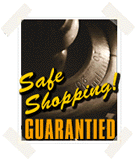 Reflections of a Wine Merchant
Neal I. Rosenthal




Retail Price: $24.00
WCT Price: $9.60
You Save: $14.600 (60%)

Availability: Usually ships within 24 hours.

Format: Hardcover, 272pp.
ISBN: 9780374248567
Publisher: Farrar, Straus and Giroux
Pub. Date: April 29, 2008

Dimensions (in inches): 8.2 x 5.5 x 0.9 inches
Item No: 9780374248567

Average Customer Review:





Order This Book!







Secure Order Guarantee



Description
From The Publisher:

A leading importer of limited-production wines of character and quality takes us on an intimate tour through family-owned vineyards in France and Italy and reflects upon the last three decades of controversy, hype, and change in the world of wine

In the late 1970s, Neal I. Rosenthal set out to learn everything he could about wine. Today, he is one of the most successful importers of traditionally made wines produced by small family-owned estates in France and Italy. Rosenthal has immersed himself in the culture of Old World wine production, working closely with his growers for two and sometimes three generations. He is one of the leading exponents of the concept of "terroir"—the notion that a particular vineyard site imparts distinct qualities of bouquet, flavor, and color to a wine. In Reflections of a Wine Merchant, Rosenthal brings us into the cellars, vineyards, and homes of these vignerons, and his delightful stories about his encounters, relationships, and explorations—and what he has learned along the way—give us an unequaled perspective on winemaking tradition and what threatens it today.

Rosenthal was featured in the documentary film Mondovino and is one of the more outspoken figures against globalization, homogenization, and the "critic-ization" of the wine business. He was also a major subject in Lawrence Osborne's The Accidental Connoisseur. His is an important voice in defense of the individual and the artisanal, and their contribution to our quality of life.




Reviews
Starred Review. The 2008 vintage qualities remain undetermined, but with this title by New York City wine importer Rosenthal, the still-young year yields one of the outstanding wine books of recent memory. From long experience, the author writes that wine should be first understood as an expression of soil through fermented grape juice and begins his memoir of a tradesman's life with a short manifesto on that expressive quality called terroir. Then, Rosenthal takes us on an autobiography of his life as a wine merchant, starting with the opening of his Manhattan shop in 1978, from early misadventures and small-scale successes to the ferreting of significant discoveries far off the paths habitually beaten through France and Italy in particular. His and his wife, Kerry, had a knack for finding the hitherto unknown, and he narrates these discoveries with physical and social details that bring moments to vivid, sensory life. The period he chronicles was one of enormous developments in wine, from California through globalization, and he writes intelligently of the problems that came with progress. Yet neither the trade nor this title is romantic: Rosenthal makes clear the hard, often unpleasant work of winemaking and its trade and the setbacks that are part of the process. Through his business, he has had and been responsible for countless wine-related experiences of exceptional quality; he has now provided a literary one. B&W photos. (May)


—Piblishers Weekly, Copyright © Reed Business Information, a division of Reed Elsevier Inc. All rights reserved.



"Neal Rosenthal is a source of the kind of wines that I have always looked for, wines that speak to me not of marketing trends, but of the places where they were grown and the people who made them. Whether rustic or elegant, Neal's wines are wines of character, of taste. His lively book, which displays the spunky personality of the author, shines light on how character and taste may be bred into wine."


—Victor Hazan



"There have been many books about wine, but rarely one as absorbing and as wise as this one. Rosenthal tells of his travels in France and Italy, of his friendships with wine growers, and of his own growing understanding of this ancient business that combines both art and commerce. He writes so well, one can taste the wines he loves."


—Charles Simic






About the Author
Neal I. Rosenthal was born in New York City in 1945 and was educated at Rutgers, Columbia, and New York University. He lives on a fifty-seven-acre farmstead in Pine Plains, New York, which produces organic eggs, buckwheat honey, fruit, and vegetables.