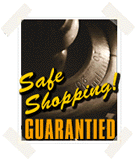 Wine Bar Food: Mediterranean Flavors to Crave with Wines to Match
Cathy Mantuano and Tony Mantuano




Retail Price: $27.50
WCT Price: $18.70
You Save: $8.80 (32%)

Availability: Usually ships within 24 hours.

Format: Hardcover, 208pp.
ISBN: 9780307352798
Publisher: Clarkson Potter
Pub. Date: April 22, 2008
Item No: 9780307352798

Average Customer Review:



Order This Book!







Secure Order Guarantee



Description
From The Publisher:

After the workday, in places like Seville, Milan, Barcelona, and other cities that dot the Mediterranean, people gravitate to wine bars to relax, meet friends, savor small dishes of flavorful food, and, of course, enjoy the local wines that perfectly complement the moment.

In Wine Bar Food, acclaimed restaurateurs Cathy and Tony Mantuano show you how to re-create this irresistibly appealing part of the Mediterranean lifestyle at home. Organized by city, from Lisbon to Rome, and paired with accessible wines from each region, the delightfully unpretentious, simply prepared dishes can be shared as small plates by many or make a sit-down dinner for two or more. The 100 recipes emphasize flavor and ease of preparation over strict authenticity, so you'll be able to round up the ingredients effortlessly to create delicious meals any night of the week, including:

• Flaming Ouzo Shrimp (from Athens)
• Pork Ribs with Garlic, Chilies, and Tomato (from Naples)
• Pea, Bacon, and Pecorino Salad (from Nice)
• Amaretto Polenta Pound Cake (from Venice)

Rich with great advice on affordable wine gems and recipes for some killer wine cocktails, Wine Bar Food has everything you need to make weeknight dinners and gatherings with friends simple, fun, and flavorful affairs.




Reviews
"Cathy and Tony's new take on the seemingly simple and yet immensely satisfying concept of food and wine pairings makes it easy for both the novice and the professional to get so much more than the sum of vino plus comestibles. Most interesting to me are the lesser known wines from the Iberian peninsula and the killer yet easy to make snacks that accompany them. I'll take one of everything, please."


—Mario Batali, author of Molto Italiano



"With the popularity of small plates growing every day, this book by 'team Mantuano' will help you fill your table like the finest chefs do in their kitchens."


—Bobby Flay, author of Bobby Flay's Mesa Grill Cookbook



"Having witnessed Chef Tony at work, I can safely say he is indeed a magician. Tony's approach is both elegant and breezy making this cookbook of secrets, also known as Wine Bar Food, a must-have addition to any kitchen. Plus, there are loads of delicious recipes for vegetarians like me."


—Todd Oldham, designer



"There is no better Italian restaurant in America than Spiaggia; Tony Mantuano has always been committed to the truest flavors and finest pairings of wine for his extraordinary cuisine. Now, with Wine Bar Food, he makes that same standard of inspired excellence available to home cooks and wine lovers everywhere."


—John Mariani, food and travel correspondent for Esquire Magazine and author of the Dictionary of Italian Food and Drink



"I can only imagine the fun Cathy and Tony Mantuano had bar-hopping their way through Mediterranean culinary capitals researching these mouthwatering recipes that transport your mind and taste buds all at once. These bar bites are for non-fussy cooks and guests who have the confidence to enjoy what is rustic and what is local."


—Danny Meyer, author of Setting the Table






About the Authors
Cathy Mantuano is an expert on pairing food and wine. Tony Mantuano is chef-partner at the celebrated Spiaggia in Chicago. The husband-and-wife team is opening Enoteca Spiaggia, a wine bar in Miami's South Beach, in 2008. This is their second cookbook.



Table of Contents

Find Items On Similar Subjects

Cookbooks