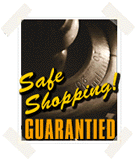 The Widow Clicquot: The Story of a Champagne Empire and the Woman Who Ruled It
Tilar J. Mazzeo



Retail Price: $25.95
WCT Price: $17.65
You Save: $8.30 (32%)

Availability: Usually ships within 24 hours.

Format: Hardcover, 288pp.
ISBN: 9780061288562
Publisher: Collins Business
Pub. Date: October 28, 2008

Dimensions (in inches): 9.1 x 6.4 x 1 inches
Item No: 9780061288562

Average Customer Review:





Order This Book!







Secure Order Guarantee



Description
From The Publisher:


The story of the visionary young widow who built a champagne empire, showed the world how to live with style, and emerged a legend

Veuve Clicquot champagne epitomizes glamour, style, and luxury. But who was this young widow—the Veuve Clicquot—whose champagne sparkled at the courts of France, Britain, and Russia, and how did she rise to celebrity and fortune?

In The Widow Clicquot, Tilar J. Mazzeo brings to life—for the first time—the fascinating woman behind the iconic yellow label: Barbe-Nicole Clicquot Ponsardin. A young witness to the dramatic events of the French Revolution and a new widow during the chaotic years of the Napoleonic Wars, Barbe-Nicole defied convention by assuming—after her husband's death—the reins of the fledgling wine business they had nurtured. Steering the company through dizzying political and financial reversals, she became one of the world's first great businesswomen and one of the richest women of her time.

Although the Widow Clicquot is still a legend in her native France, her story has never been told in all its richness—until now. Painstakingly researched and elegantly written, The Widow Clicquot provides a glimpse into the life of a woman who arranged clandestine and perilous champagne deliveries to Russia one day and entertained Napoléon and Joséphine Bonaparte on another. She was a daring and determined entrepreneur, a bold risk taker, and an audacious and intelligent woman who took control of her own destiny when fate left her on the brink of financial ruin. Her legacy lives on today, not simply through the famous product that still bears her name, but now through Mazzeo's finely crafted book. As much a fascinating journey through the process of making this temperamental wine as a biography of a uniquely tempered woman, The Widow Clicquot is utterly intoxicating.

Reviews
Joan of Arc and Madame Clicquot were the two women heroes I knew when growing up in France. What a gift to have this new, well-researched biography of one of the world's first 'legitimate' businesswoman, our contemporary as a global business leader.

—Mreille Guiliano, author of the New York Times #1 bestseller, French Women Don't Get Fat



"Told in a light and graceful style that is just right for its subject.... [I]t's a fascinating trip, made even more so by Ms. Mazzeo's charming cameo appearances as a kind of tour guide.... This example of Barbe-Nicole's voice is exceptional...an intoxicating business biography."


—Julia Flynn Siler, The Wall Street Journal



If you like champagne, "The Widow Clicquot" by Tilar J. Mazzeo is definitely worth a drink."


—Associated Press






About the Author
Tilar J. Mazzeo is a cultural historian, biographer, and passionate student of wine and food culture. She divides her time between the California wine country and Maine, where she is an assistant professor at Colby College.

Table of Contents
| | | |
| --- | --- | --- |
| | | |
| 1 | Child of the Revolution, Child of the Champagne | 1 |
| 2 | Wedding Vows and Family Secrets | 11 |
| 3 | Champagne Dreams | 24 |
| 4 | Anonymity in Their Blood | 36 |
| 5 | Crafting the Cuvee | 49 |
| 6 | The Champagne Widow | 60 |
| 7 | Partner and Apprentice | 70 |
| 8 | Alone at the Brink of Ruin | 84 |
| 9 | War and the Widow's Triumph | 100 |
| 10 | A Comet over Russia: The Vintage of 1811 | 113 |
| 11 | The Industrialist's Daughter | 121 |
| 12 | The Wine Aristocrats | 130 |
| 13 | Flirting with Disaster | 143 |
| 14 | The Champagne Empire | 155 |
| 15 | La Grande Dame | 166 |
| 16 | The Queen of Reims | 178 |
| | | |
| | Afterword | 187 |
| | Notes | 195 |
| | Selected Bibliography | 239 |
| | Index | 257 |

Find Items On Similar Subjects

Title Index