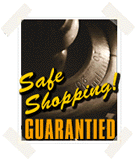 Wine Spectator's Essentials of Wine: A Guide to the Basics
Harvey Steiman


Retail Price: $24.95
WCT Price: $9.50
You Save: $15.45 (62%)

Availability: Usually ships within 24 hours. Only 2 left.

Format: Hardcover, 224pp.
ISBN: 9781881659617
Publisher: Running Press Book Publishers
Pub. Date: March 2000
2 Item No: 1881659615

Average Customer Review:


Order This Book!








Description
From The Publisher:

The experts at Wine Spectator magazine contribute their knowledge and insight to this ultimate resource for oenophiles. Every page is packed with information on grape varieties, winemaking techniques, styles, flavors, and prices. With full-color photographs throughout, this handy guide also includes professional advice on shopping for wine, setting up tastings, and maintaining a wine cellar, as well as opinions from some of the world's most prominent wine authorities.