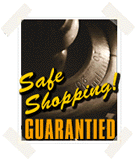 Wine Food & Friends
Karen MacNeil




Retail Price: $24.95
WCT Price: $16.95
You Save: $8.00 (32%)

Availability: Usually ships within 24 hours.

Format: Hardcover, 192pp.
ISBN: 0848731220
Publisher: Oxmoor House
Pub. Date: September 1, 2006

Dimensions (in inches): 10.4 x 9.8 x 0.7
Item No: 0848731220

Average Customer Review:





Order This Book!







Secure Order Guarantee



Description
From The Publisher:

Wine and cooking enthusiasts will know immediately that they have uncorked something truly magical with Karen MacNeilís Wine, Food & Friends. This book combines the culinary expertise of Cooking Light with the wine connoisseurship of Karen MacNeil, todayís preeminent wine authority. Award-winning author, lecturer, and television personality, Karen is a champion when it comes to the enjoyment of food and wine, which she summarizes in "The Only Ten Principles of Matching Wine and Food Youíll Ever Need." Pair Karenís zeal for the art of wine with more than 150 Cooking Light kitchen-tested recipes and you have all the ingredients you need to reach new levels of gastronomical glory.

Features:
Build your culinary knowledge base by combining 30 top-rated menus and recipes with wine recommendations for every season and any occasion
More than 100 full color photographs give visual cues for presenting casually elegant dishes
Demystifies wine terms with Karen MacNeilís tried-and-true food and wine matchmaking concepts
Offers Karenís own Sip Tipsóeasy-to-remember wine descriptors and non-intimidating advice on buying, ordering, and serving wine

Reviews


About the Author
Karen MacNeil is a Cooking Light columnist, host of the popular PBS series Wine, Food & Friends, author of the award-winning The Wine Bible, and 2004 winner of the "Outstanding Wine and Spirits Professional" award from the James Beard Foundation. She is currently the chairperson of the Wine Department at the Culinary Institute of America in Napa Valley, California, and is a frequent lecturer and speaker.

The pairing of Karen, with her evangelical zeal for wine, and Cooking Light, with its millions of devoted followers, is a match made in culinary heaven. Viewers who have enjoyed Karenís PBS program will love this gorgeously designed hardcover book even more.



Table of Contents

Find Items On Similar Subjects

Cookbook

The Wine Bible