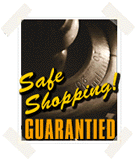 What to Drink with What You Eat: The Definitive Guide to Pairing Food with Wine, Beer, Spirits, Coffee, Tea - Even Water - Based on Expert Advice from America's Best Sommeliers
Andrew Dornenburg, Karen Page and Michael Sofronski




Retail Price: $35.00
WCT Price: $23.80
You Save: $11.20 (32%)

Availability: Usually ships within 24 hours.

Format: Hardcover, 368pp.
ISBN: 0821257188
Publisher: Bulfinch
Pub. Date: September 2006

Dimensions (in inches): 10 x 7.5 x 1.1
Item No: 0821257188

Average Customer Review:





Order This Book!







Secure Order Guarantee



Description
From The Publisher:

The most comprehensive guide to matching food and drink ever compiled, by the James Beard Award winning author team of Karen Page and Andrew Dornenburg, with practical advice from more than seventy of America's leading pairing experts

In a great meal, what you drink is just as important as what you eat. This groundbreaking food and beverage pairing reference allows food lovers to learn to think like a sommelier, and to transform every meal - breakfast, lunch, and dinner - from ordinary to extraordinary.

Exceptional in its depth and scope - with over fifteen hundred entries - What to Drink with What You Eat is based on the collective wisdom of experts at dozens of America's best restaurants, including Alinea, Babbo, Bern's, Blue Hill, Chanterelle, Daniel, Emeril's, French Laundry, Frontera Grill, Inn at Little Washington, Jean Georges, Masa's, The Modern, Per Se, Rubicon, Tru, and Valentino.

You'll find authoritative recommendations for stocking your cellar and kitchen with must-have beverages, from wines to waters. You'll also learn what to drink with everything from French toast to Chinese food, and what to eat with everything from Pinot Noir to green tea, to create mouthwatering matches. Follow the authors three simple Rules to Remember when making a match - or just dive into the wide-ranging listings in chapters 5 and 6.

This incisive, hip writing team (Publisher's Weekly) distills history, geography, science, expert technique, and original insight to create a remarkably user-friendly and engaging reference. Lavishly illustrated with gorgeous four-color photographs, What to Drink with What You Eat is an instant classic essential to every connoisseur's bookshelf.




Reviews
Dornenburg and Page, authors of Becoming a Chef and Culinary Artistry, demystify the challenge of food and beverage pairing in this exhaustive, accessible resource. Believing that the best matches create peak experiences, the authors consult with the world's most discriminating palates, who see food and drink as inseparable. With stories from such noted chefs as Daniel Boulud, Traci Des Jardins and Patrick O'Connell and a host of top sommeliers, this comprehensive collection provides a wealth of guidelines for pairings, not only by specific food, but by food type, time of day, characteristics, season and personal mood. From fast food to ethnic cuisine, they include unlikely entries such as Kentucky Fried Chicken (Pinot Noir, Gewürztraminer), oxtails (Barolo), moussaka (Retsina, Rioja), potato chips (beer, champagne) and saag paneer (Pinot Gris). While focusing primarily on wine, the authors include matches for a variety of other beverages, including tea, water, coffee, beer and spirits, and offer the pairings in reverse—what to serve if you've already selected your beverage. This encyclopedic collection is highly recommended for those who give serious thought to the flavor of each dish. 70 full-color photographs. (Oct.)


—Publishers Weekly, Copyright © Reed Business Information, a division of Reed Elsevier Inc. All rights reserved.







About the Authors
Andrew Dornenburg is a certified sommelier and former restaurant chef. Karen Page is an award-winning culinary journalist and consults with Fortune 500 food and beverage companies.



Table of Contents

Find Items On Similar Subjects

Title Index