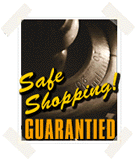 The Cheese Course
Janet Fletcher




Retail Price: $19.95
WCT Price: $9.95
You Save: $10.00 (50%)

Availability: Usually ships within 24 hours. Only 1 left

Format: Hardcover, 120pp.
ISBN: 0811825418
Publisher: Chronicle Books
Pub. Date: July 15, 2000

Dimensions (in inches): 8.2 x 7.4 x 0.7
Item No: 0811825418

Average Customer Review:





Order This Book!








Description
From The Publisher:

Nothing complements a good meal with friends like a rustic oak table laden with an exquisite selection of fine cheeses: a grape leaf-lined platter of ricotta with honey, red pears, and roasted chestnuts, or a decorative Spanish tile topped with sheep's milk cheeses, toasted almonds, and oven-dried tomatoes, or a simple Italian salad of crostini dripping with melted fontina and white truffle oil. The elegant tradition of the after-dinner cheese course is rapidly gaining popularity as a part of home entertaining.

Written by best-selling author and award-winning food writer Janet Fletcher, The Cheese Course decribes the wonderful array of artisanal cheeses now available, offering suggestions for presentations as well as wine pairings and fruit and nut accompaniments. The Cheese Course is rounded out with 50 sweet and savory recipes for salads, breads, and desserts that match deliciously with cheese.




About the Author
Janet Fletcher, a staff food writer at the San Francisco Chronicle, is the author of Pasta Harvest and Fresh from the Farmers' Market. She lives in California's Napa Valley. Victoria Pearson is a Los Angeles--based photographer. Her work has appeared in A Bread for All Seasons and Fresh from the Farmer's Market.