Description and Reviews
About the Author
Table of Contents
Find Similar Items




BROWSE BY SUBJECT
Reference
Wine Varieties
Food & Wine
Cookbooks
Multimedia
Buying Guides
Champagne
Collecting
Wine & Winemaking


BUY BOOKS
New To Our Site?
Order Form
WCT Shop Home
Shipping Information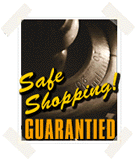 Great Wine Made Simple: Straight Talk from a Master Sommelier
Andrea Immer




Retail Price: $27.95
WCT Price: $19.00
You Save: $8.95 (32%)

Availability: Usually ships within 24 hours.

Format: Hardcover, 336pp.
ISBN:0767904788
Publisher: Broadway Books
Pub. Date: September 27, 2005

Dimensions (in inches): 9.2 x 7.2 x 1.4
Item No: 0767904788

Average Customer Review:





Order This Book!







Secure Order Guarantee



Description
From The Publisher:
From "one of the wine world's most popular voices" (USA Today), a newly updated edition of her by-now classic introduction to wine, Great Wine Made Simple: Straight Talk from a Master Sommelier, reflects up-to-the minute wine trends, including the burgeoning popularity of the Shiraz grape, new flavor maps, and much, much more.

First published in 2000, Great Wine Made Simple established Andrea Immer Robinson as America's favorite wine writer. Avoiding the traditional and confusingly vague wine language of "bouquet" and "nose," and instead discussing wine in commonsense terms, the book launched Andrea's career as a wine authority without pretense.

Now, thoroughly revised, Great Wine Made Simple lives up to its title by making selecting and enjoying wine truly simple. With Andrea Immer Robinson as your guide, you will never again have to fear pricey bottles that don't deliver, snobby wine waiters, foreign terminology, or encyclopedic restaurant wine lists. You'll be able to buy or order wine with confidence--and get just the wine you want--by learning how the "Big Six" basic styles (which comprise 80 percent of today's top selling wines) taste and how to read any wine label. Ten new flavor maps show what tastes you can expect from climates around the world.

Andrea Immer Robinson genuinely knows more about wine than most wine lovers could ever hope to learn. But she doesn't believe that you have to join a stuffy, exclusive wine-tasting set, or study a lot, to become a savvy wine buyer. Unlike other wine guides, Great Wine Made Simple makes it easy to master the ins and outs of choosing a wine that you and your guests will love—on any budget.

In her down-to-earth style, Andrea guides you through follow-along-at-home wine tastings that are easy, fun, and affordable, and even suggests a milk tasting for understanding variations in wine-body style. Building on this foundation, she covers the rest of the wine landscape with her inimitable style, candor, and humor, from classic regions to new tastes, plus a bevy of practical issues like wine gear and proper storage. A refreshing blend of in-depth knowledge and accessibility, Great Wine Made Simple is a welcome resource for those who are intrigued by wine but don't know where to start.




Reviews "Andrea Immer makes wine education simple and fun. One of America's best sommeliers has written one of the year's best wine books!"


—Robert G. Mondavi



"Without doubt the finest introduction to wine tasting and food and wine pairing I have read. This book is an excellent addition to the libraries of both professionals and aficionados."


—Frederick Dame, M.S., President, Court of Master Sommeliers



"Well organized, succinct, clear, and precise are the adjectives that best describe this Cartesian book on wines. Great Wine Made Simple will educate you without boring you and will lead you joyfully and expertly through the intricate world of the master sommelier."


—Claudine Pépin and Jacques Pépin








About the Author
One of only fourteen women in the world to qualify as a Master Sommelier, Andrea Immer Robinson is the Dean of Wine Studies at the French Culinary Institute in New York City, and was named James Beard Foundation Wine and Spirits Professional of the Year in 2002. She is the host of the Fine Living Network's Simply Wine with Andrea Immer, a columnist for Esquire magazine, and the author of three other wine-related books, including a new cookbook for wine lovers, Everyday Dining with Wine: 125 Wonderful Recipes to Match and Enjoy with Wine


Table of Contents

Introduction
Wine by the Glass—An Immersion Course
1
One
The Big Six Wine Grapes
13
Two
"What Does It Taste Like"—Putting Flavors Into Words
25
Three
News You Can Use on the Wine Label
49
Four
A Flavor Map of the Wine World
79
Five
Old World, New World: The Secret Weapon of Sommeliers
115
Six
France the Objects of Desire
137
Seven
A Little Italy
195
Eight
The Rest of the Wine World
223
Nine
Shop Talk: Buying Wine for All Occasions and Selecting Wine for Food
253
Ten
Corkscrews, Decanters, and All Those Glasses: Choosing and Using Wine Gear
275
Appendix A
Bordeaux Wine Classifications
299
Appendix B
Champagne House Styles
304
Index
305

Find Items On Similar Subjects

Wine & Winemaking

The Wall Street Journal Guide to Wine 2nd Edition


Windows on the World Complete Wine Course