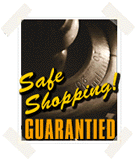 Making Sense of Wine
Matt Kramer




Retail Price: $12.95
WCT Price: $10.36
You Save: $2.59 (20%)

Availability: Usually ships within 24 hours.

Format: Paperback, 240pp.
ISBN: 0762420200
Publisher: Running Press Book Publishers
Pub. Date: Rev&Updtd edition December 31, 2004

Dimensions (in inches): 8.0 x 5.2 x 0.7 inches
Item No: 0762420200

Average Customer Review:





Order This Book!







Secure Order Guarantee



Description
From The Publisher:

This new edition of Matt Kramer's classic guide to wine features a new preface and an all-new chapter that covers changes and advances in winemaking since first publication in 1989. The superbly written text explains everything an oenophile needs to know, including the creation and naming of wines, wine cellars, presentation and glassware, pairing wine with food, and much more. Kramer explores connoisseurship through the practical devices of "thinking wine" and "drinking wine," making for a most enjoyable and engrossing journey through one of life's most dependable pleasures.




Reviews
Recommend Kramer's book to cherished adult "children" who refuse to be weaned from the beer bottle--this book may do the trick of transforming wine drinking into a familiar pleasure. While much wine writing verges on pedantry, columnist Kramer brings a disciplined reporter's ear to his job, along with wit and intelligence to spare. A relatively recent convert to wine, the author remembers how intimidating the drink can be, and seeks to tame it by solving the mysteries of its history, customs and manners. Why, for example, are many corks branded with their vineyard's name and year? As a precaution and tool for identification, lest the bottle label deteriorate in a damp cellar, and the cook or host need to verify the contents. Kramer is also not afraid to say, in his blunt style, that the overly technical language often used to explain how champagne comes by its bubbles is "gobbledegook." And because he asserts that wine is meant to be imbibed with food--"without the context of food, wine is a eunuch"--his final chapter includes recipes for such delicacies as blanc-manger and butternut squash soup.


—From Publishers Weekly Copyright 1989 Reed Business Information, Inc.



The author, a widely published food and wine writer, discusses the fundamentals of wine, as well as its fine points, from a perspective that combines common sense with scientific fact. Topics such as wine storage, service, and matching wine with food are dealt with in a no-nonsense fashion. Perhaps more interesting is the opening discussion of connoisseurship and the social dimension of wine. Some recipes are offered in the section on wine with food. The point of view taken is refreshingly free of dogma. This is recommended reading for those interested in wine and is a useful supplement to such standards as Andre Simon's Wines of the World , edited by Serena Sutcliffe (McGraw-Hill, 1981. 2d. ed.).


—From Library Journal - Bruce Hulse, Vanguard Technologies Corp., Washington, D.C. Copyright 1989 Reed Business Information, Inc.






About the Author
Matt Kramer has been a full-time food critic and wine writer since 1976. He has been a regular contributor to Wine Spectator since 1985, and is the wine critic and food columnist for the Portland Oregonian.



Table of Contents

Find Items On Similar Subjects

Matt Kramer's New California Wine