Description and Reviews
About the Author
Table of Contents
Find Similar Items




BROWSE BY SUBJECT
Reference
Wine Varieties
Food & Wine
Cookbooks
Multimedia
Buying Guides
Champagne
Collecting
Wine & Winemaking


BUY BOOKS
New To Our Site?
Order Form
WCT Shop Home
Shipping Information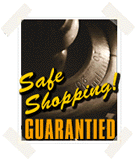 Sniffing the Cork: And Other Wine Myths Demystified
Judy Beardsall with C.B. deSwaan




Retail Price: $22.00
WCT Price: $5.50
You Save: $13.20 (60%)

Availability: Usually ships within 24 hours.

Format: Hardcover, 288pp.
ISBN: 0743438000
Publisher: Atria Books
Pub. Date: July 2002

Dimensions (in inches): 0.78 x 9.50 x 5.72
Item No: 0743438000



Order This Book!








Description
From The Publisher:

An entertaining and witty guide to ordering, buying, and collecting wine -- from a trailblazing, mystique-busting, straight-talking wine expert.

Wine is Judy Beardsall's passion. She believes that wine is a life-enhancing gift from the gods. And she believes that wine is meant to be savored, not sipped, at any meal except breakfast, whether on a special night or with hamburgers.

For twenty years in the wine business, from her first job at New York's elegant Sherry-Lehmann wine shop -- where she later became the first woman manager -- to the creation of her very own wine at a vineyard in Tuscany, Judy Beardsall has followed her bliss and united her work in the wine trade with her love of wine. Now, in Sniffing the Cork, Judy Beardsall shares her passion with readers in a wise, witty, and wonderful guide to wine that will delight both connoisseurs and those daunted by wine shops and wine lists.

Sniffing the Cork is an iconoclastic wine book. It seeks to demystify and de-"mythify" much of the pretension that surrounds the world of wine and intimidates the casual drinker. Banishing the confusion of "winespeak" -- describing wine with phrases like "candied fruit," "gooseberries in autumn," or "flinty" -- Judy Beardsall urges reader to develop their own wine language, using words and phrases that describe the feeling the wine gives them.

She takes the reader on a tour of the world of wine, stopping off in the foremost wine-making countries -- where she reveals which reveals which red or white wines are the best of each region and which ones are surefire winners to try at home. Judy guides the reader through the typical wine shop where they learn, confidently, what to ask for and how much to spend. And for readers who have always wanted to master the restaurant wine list, Judy Beardsall has the answers to every question: what to look for, how many bottles to order, how much to spend, how to communicate with the sommelier or waiter, who should get the wine list -- and why it needn't always be the man! And of course the explanation of why you should never, ever sniff the cork!

Judy's expert wine suggestions appear throughout the book, along with lists of recommended wines in the ten-to-fifteen-dollar range (as well as the greater, pricier selections). There is information on glassware, care, storage, collecting wines, pairing wine with specific foods, and wines for special occasions. One chapter explores the nutritional and therapeutic benefits of red and white wines and how wine can be good for the body as well as the soul.

"Drink in moderation," says Judy Beardsall. "Enjoy and share the pleasures of wine and good food with your friends and family. Give yourself the gift of good health and work at it every day. Let wine help you do so." Sniffing the Cork is that rarest of wine books: one that helps you make wine a part of your life.



Table of Contents
| | | |
| --- | --- | --- |
| | Introduction: Of Goddesses and Grapes | ix |
| 1 | Wine Sense | 1 |
| 2 | The Grand Wine Tour | 25 |
| 3 | Wine, Health, and Beauty | 59 |
| 4 | A Walk through a Wine Shop | 83 |
| 5 | Between Shop and Table | 101 |
| 6 | Wine for Special Occasions | 117 |
| 7 | The Restaurant Experience | 137 |
| 8 | Collecting Wine, Wine Accessories, and Antiques | 173 |
| | Bibliography and Resource Directory | 197 |
| | Index | 201 |

Find Items On Similar Subjects

The Oxford Companion to Wine