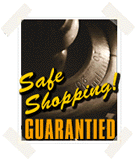 The World's Greatest Wine Estates : A Modern Perspective
Robert M. Parker




Retail Price: $75.00
WCT Price: $51.00
You Save: $24.00 (32%)

Availability: Usually ships in 24 hours.

Format: Hardcover, 704pp.
ISBN: 0743237714
Publisher: Simon & Schuster
Pub. Date: October 25, 2005

Dimensions (in inches):
Item No: 0743237714

Average Customer Review:





Order This Book!







Secure Order Guarantee



Description
From The Publisher:

Over the past twenty-five years, renowned critic Robert M. Parker, Jr., has visited both legendary and fledgling wineries all over the world and has tasted hundreds of thousands of wines. Only a fraction of those wines have earned his highest ratings and are considered by him to be truly legendary. In his latest book, Parker brings together what he calls "the best of the best," taking readers on a personal tour of the wineries that have impressed him most with their dedication to quality, consistency, and excellence.

The World's Greatest Wine Estates pays homage to exceptional wines and the exceptional people who make them. These lavishly illustrated pages showcase 175 of the world's most accomplished -- and most spectacular -- estates. Parker goes be-yond the labels, bottles, and ratings to present the land, the history, and the dedicated artisans practicing their craft. Though they form a wildly diverse group, all of these producers "share an inexhaustible commitment to their vineyards, a passion to produce as fine a wine as is humanly possible, and a vision that the joys of wine are infinite and represent the pinnacle of a civilized society."

Parker begins with an overview of what makes a wine great -- the ability to please both the palate and the intellect, to offer intense aromas and flavors without heaviness, to improve with age, to reflect its place of origin as well as the skill of its producers -- and explains how he came to choose the profound wines he features here. He also offers insider tips for ordinary wine-lovers who want to get their hands on extraordinary bottles.

The heart of the book contains profiles of the greatest estates of Argentina, Australia, Austria, France, Germany, Italy, Portugal, Spain, and the United States. Each region is illustrated with a full-color map and accompanied by an introduction explaining the general wine history of the country. In his profiles of individual estates, Parker offers essential geographical information such as grape varietals, average age of the vines, and density of plantation; details about the estate's history and techniques and the wines it produces; visiting information for those who want to see the process up close; and tasting notes on the best recent vintages from each winery. Each profile also includes photographs of the vineyards and the people behind the wines, and labels from their best-known vintages.

Complete with a list of up-and-coming wineries ("Future Stars") and a glossary of wine terms, The World's Greatest Wine Estates is a very special reference for amateurs and connoisseurs alike.




Reviews
Famed wine critic Parker can make (or break) a winery with his strong, personal opinions. In the introduction to this imposing reference, he justifies his beliefs with a detailed definition of what makes a wine estate great. Parker's opinionated dissertation, both educational and meaningful even to the wine novice, outlines his method for deciding which vineyards and wineries to include here, plus an analysis of how the world of wine has changed in the past 25 years and a tribute to the skill and hard work of the producers. Though Parker has made room for some wines from Australia and the U.S., France dominates the book. The work is divided alphabetically by country (Argentina, Australia, Austria, France, Germany, Italy, Portugal, Spain, U.S.), with each section beginning with an overview and history of wine making in the area, followed by directory-like details and profiles of selected producers, and commentary on specific vintages, including Parker's trademark point system. In appendixes, Parker includes a glossary of "winespeak" and recommends prospects for the future. With 175 lush photographs, historical and visitor information, and maps and images of wine labels, this work belongs on any oenophile's coffee table.


—Publishers Weekly, Copyright © Reed Business Information, a division of Reed Elsevier Inc. All rights reserved.






About the Author
Robert M. Parker, Jr., has been the author and publisher of The Wine Advocate for over twenty-five years. He has won countless awards, including two of France's highest presidential honors: in 1993, President Francois Mitterrand pronounced him a Chevalier dans l'Ordre National du Merite. In 1999, President Jacques Chirac signed a decree appointing Parker a Chevalier dans L'Ordre de la Legion d'Honneur, and in 2005, elevated his title to Officier. He is the author of many books about wine, including Bordeaux, Burgundy, The Wines of the Rhône Valley, and Parker's Wine Buyer's Guide. He lives in Maryland with his wife, Patricia, his daughter, Maia, and numerous basset hounds and English bulldogs.



Table of Contents

Find Items On Similar Subjects

Title Index