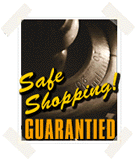 Bordeaux : A Consumer's Guide to the World's Finest Wines
Robert M. Parker


Format: Hardcover, 1264pp.
ISBN: 9780743229463
Publisher: Simon & Schuster
Pub. Date: October 2003 / 4th Edition
Item No: 9780743229463

Average Customer Review:







Description
From The Publisher:

Wine drinkers around the world refer to Robert M. Parker, Jr.'s Bordeaux simply as "The Bible."

First published in 1985, this landmark consumer guide launched one of the most illustrious careers in wine criticism. Robert Parker's mission, in his newsletter The Wine Advocate and his many bestselling books, has always been to give wine drinkers honest, informed advice about which wines are worth their money, and which wines aren't.

The fourth edition of Bordeaux presents a complete guide to vintages between 1961 and 2001. This latest volume brings readers up-to-date on the abundance of new producers in France's most important wine region and for the first time includes more than 700 wine labels. Parker has retasted and reevaluated many of Bordeaux's finest wines -- and adjusted their ratings accordingly -- so readers of his previous editions will discover herein a wealth of new material.

Parker begins with an overview of each year, which includes insight into growing conditions and yields, notes on anticipated maturity, general price ranges, and lists of best wines. The heart of the book is the chapter "Evaluating the Wines of Bordeaux," in which he meticulously reviews wine producers of every appellation. Organized geographically, the chateaux are listed in alphabetical order, and entries include contact information, vineyard size, details about the wine-making style, and a general evaluation of the chateau's wines. Best of all, each entry includes extensive tasting notes on important vintages, all of them featuring Parker's celebrated rating system -- in which every wine is assessed on a scale ranging from 50 to 100. In later chapters, he also offers essential information about the elements of a great Bordeaux wine, practical travel information about the region, a glossary of wine terms, and more.

An invaluable guide for consumers, Robert M. Parker, Jr.'s Bordeaux provides all the information amateurs and connoisseurs alike could possibly need in their search for that perfect bottle.




Reviews
"The critic who matters most."


—The New York Times






About the Author
Robert M. Parker, Jr. has been the author and publisher of The Wine Advocate for nearly a quarter of a century. In 1999, Parker became the first wine critic to ever receive La Croix du Chevalier de la Legion d'Honneur (The Cross of the Knight of the Legion of Honor), France's highest honor, conferred on him by President Jacques Chirac. In 1993, President Mitterand had given him France's other national honor, knighthood in the National Order of Merit. He won the James Beard Award for Outstanding Wine and Spirits Professional in 1998, and he is now the author of thirteen books, including Burgundy, two editions of The Wines of the Rhone Valley, and six editions of Parker's Wine Buyer's Guide. He lives in Parkton, Maryland, with his wife Patricia, his daughter Maia, and numerous basset hounds and English bulldogs.