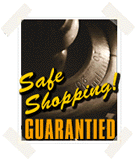 Ancient Wine : The Search for the Origins of Viniculture
Patrick E. McGovern




Retail Price: $45.00
WCT Price: $0.00

Availability: Out-of-Print. Available in paperback.

Format: Hardcover, 360pp.
ISBN: 0691070806
Publisher: Princeton Univ Press
Pub. Date: October 2003

Dimensions (in inches): 1.15 x 9.42 x 6.56
Item No: 0691070806

Average Customer Review:





Order Paperback!







Secure Order Guarantee



Description
From The Publisher:

The history of civilization is, in many ways, the history of wine. This book is the first comprehensive and up-to-date account of the earliest stages of vinicultural history and prehistory, which extends back into the Neolithic period and beyond. Elegantly written and richly illustrated, Ancient Wine opens up whole new chapters in the fascinating story of wine and the vine by drawing upon recent archaeological discoveries, molecular and DNA sleuthing, and the texts and art of long-forgotten peoples.

Patrick McGovern takes us on a personal odyssey back to the beginnings of this consequential beverage when early hominids probably enjoyed a wild grape wine. We follow the course of human ingenuity in domesticating the Eurasian vine and learning how to make and preserve wine some 7,000 years ago. Early winemakers must have marveled at the seemingly miraculous process of fermentation. From success to success, viniculture stretched out its tentacles and entwined itself with one culture after another (whether Egyptian, Iranian, Israelite, or Greek) and laid the foundation for civilization itself. As medicine, social lubricant, mind-altering substance, and highly valued commodity, wine became the focus of religious cults, pharmacopoeias, cuisines, economies, and society. As an evocative symbol of blood, it was used in temple ceremonies and occupies the heart of the Eucharist. Kings celebrated their victories with wine and made certain that they had plenty for the afterlife. (Among the colorful examples in the book is McGovern's famous chemical reconstruction of the funerary feast--and mixed beverage--of "King Midas.") Some peoples truly became "wine cultures."

When we sip a glass of wine today, we recapitulate this dynamic history in which a single grape species was harnessed to yield an almost infinite range of tastes and bouquets. Ancient Wine is a book that wine lovers and archaeological sleuths alike will raise their glasses to.




Reviews
"I raise my glass to Patrick McGovern, who mixes authoritative knowledge of ancient viniculture with inspired writing into a heady drink for the mind. This is a beautifully written book, full of insight into the origins, culture, and economy of wine."


—Roald Hoffmann, Cornell University, 1981 Nobel Laureate in Chemistry



"Patrick McGovern serves us a magnificent feast of science and history that melds sophisticated chemistry with good, old-fashioned historical sleuthing. His innovative research has revolutionized our knowledge of the origins of one of humanity's greatest pleasures. This is an archaeological and gustatory delight for specialist and general reader alike."


—Brian Fagan, University of California, Santa Barbara, author of The Little Ice Age



"Ancient Wine tells a dramatic, factual story of wine's beginnings at the dawn of civilization 8,000 years ago, bringing to life what I have long believed-wine has been an essential part of the gracious way of life for many cultures. Patrick McGovern takes us on a fascinating journey back to the first experiments in making this marvelous beverage. He shows the central role of wine in human history, with insights drawn from archeology, chemistry, gastronomy, and the arts. Ancient Wine will please everyone who enjoys wine. I heartily recommend it."


—Robert Mondavi, winemaker



"What a great book! Patrick McGovern takes us along for the ride as he searches for the origins of modern wine. This is a very personal, engagingly written story, and we're privileged to watch over McGovern's shoulder as he unravels the mysteries of ancient vines and wines."


—Rod Phillips, author of A Short History of Wine



"Told with enthusiasm and verve, Ancient Wine is an illuminating discussion of an important area of research. It represents a substantial contribution to our understanding of the nature of consumption in early urban societies, and draws together investigations of some of the outstanding pieces of evidence that are of prime relevance to the story."


—Andrew Sherratt, author of Economy and Society in Prehistoric Europe






About the Author
Patrick McGovern is a Senior Research scientist in the Museum Applied Science Center for Archaeology (MASCA) at the University of Pennsylvania and is Adjunct Associate Professor of Anthropology. The author or editor of eight other books on archaeology and archaeological science, he has pioneered the emerging field of biomolecular archaeology over the part two decades.



Table of Contents
| | | |
| --- | --- | --- |
| | Preface | |
| 1 | Stone Age Wine | 1 |
| 2 | The Noah Hypothesis | 16 |
| 3 | The Archaeological and Chemical Hunt for the Earleist Wine | 40 |
| 4 | Neolithic Wine! | 64 |
| 5 | Wine of the Earliest Pharaohs | 78 |
| 6 | Wine of Egypt's Golden Age | 107 |
| 7 | Wine of the World's First Cities | 148 |
| 8 | Wine and the the Great Empires of the Ancient Near East | 167 |
| 9 | The Holy Land's Bounty | 210 |
| 10 | Lands of Dionysos: Greece and Western Anatolia | 239 |
| 11 | A Beverage for King Midas and at the Limits of the Civilized World | 279 |
| 12 | Molecular Archaeology, WIne and a View to the Future | 299 |
| | Selected Bibliography | 317 |
| | Illustration Credits and Object Dimensions | 329 |
| | Index | 335 |

Find Items On Similar Subjects

Ancient Wine : The Search for the Origins of Viniculture • PAPERBACK


A Short History of Wine

American Vintage : From Isolation to International Renown - The Rise of American Wine