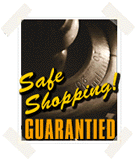 A Wine Journey Along the Russian River
Steve Heimoff




Retail Price: $24.95
WCT Price: $17.45
You Save: $7.50 (30%)

Availability: Usually ships within 24 hours.

Format: Hardcover, 298pp.
ISBN: 0520239857
Publisher: University of California Press
Pub. Date: September 1, 2005

Dimensions (in inches): 8.2 x 6.4 x 1.1
Item No: 0520239857

Average Customer Review:





Order This Book!







Secure Order Guarantee



Description
From The Publisher:

Steve Heimoff takes readers on an intimate and enlightening tour of one of California's most diverse and accomplished wine areas as he travels along the Russian River and talks with growers and vintners from the Cabernet country of the Alexander Valley to the Pinot Noir producers of the Sonoma coast. This first comprehensive look at the natural history and winemaking practices of the region by one of America's most respected wine critics brings the Russian into the exalted company of the great wine rivers of the world--the Loire, the Rhone, the Rhine, the Mosel, and the Douro. Part wine guidebook, part history and geology, and part travelogue of the author's adventures in wine country, A Wine Journey along the Russian River is essential reading for wine lovers--both those fortunate enough to be familiar with the region and those who have never been there.

Heimoff guides readers along the length of the scenic river, from its warm, northern border with Mendocino out to foggy Jenner. He discusses the history and progress of Alexander Valley Zinfandel and Cabernet Sauvignon, Russian River Valley and Sonoma coast Pinot Noir, Sonoma County's Rhone-oriented wines, old-style field blends, and other interesting wines. In the process, he introduces readers to many of the growers and vintners who have made Sonoma County famous: Dick Arrowood, the Rochiolis, the Seghesios, Tom Jordon, Bob Cabral of Williams Selyem, Jess Jackson of Kendall-Jackson, Merry Edwards, and many others. Describing how the river's formation and evolution, both products of the planet's fiery tectonic past, as well as the region's complex climate, have created the potential for unparalleled viticultural enclaves, and recounting how a variety of people realized that potential, Heimoff provides a fascinating explanation of why the Russian River's reputation as a premium winegrowing region continues to grow.




Reviews
"Entertaining and well written, this comprehensive look at a very important wine region provides the sweep of history and personal portraits of the key players. "


—Anthony Dias Blue, author of Anthony Dias Blue's Pocket Guide to Wine






About the Author
Steve Heimoff is West Coast Editor of Wine Enthusiast Magazine.



Table of Contents

Find Items On Similar Subjects

Title Index