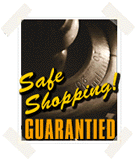 Noble Rot: A Bordeaux Wine Revolution
William Echikson


Format: Paperback, 288pp.
ISBN: 9780393326949
Publisher: W. W. Norton & Company
Pub. Date: January 9, 2006

Dimensions (in inches): 9.3 x 6.4 x 1.1
Item No: 9780393326949

Average Customer Review:





Description
From The Publisher:

In the wine capital of the world, a battle royal of tradition against innovation in the quest for ratings and market share.

For wine lovers the world over, Bordeaux is the center of the universe. But in the past two decades, revolutionaries have stormed its traditional bastions, making their mark—and their fortunes—modernizing the production and marketing of wine.

Noble Rot introduces us to the figures who epitomize the changes sweeping Bordeaux: the noble family behind Château d'Yquem engaged in a soap-opera feud; a stonemason turned winemaker whose wine, made in a garage, sells for $100 a bottle; the Maryland-based critic Robert Parker, whose opinion routinely makes or breaks a wine; and the New World operations that have used branding to undercut Bordeaux's supremacy. It also delves into the mysteries of the legendary classification of 1855: how it became the bible of Bordeaux, and how it was at last successfully challenged.

William Echikson takes readers inside the center of the French wine business to examine the schism between defenders of the old order and architects of the new.




Reviews
In vino veritas. Yet as Echikson (Burgundy Stars) shows in this entertaining journey through Bordeaux's wine-making landscape, the truth of wine is also highly subjective and subject to change. Bordeaux has long epitomized fine wine. In 1662, Echikson relates, the English diarist Samuel Pepys described "a sort of French wine called Ho Bryan that hath a good and most particular taste...." This Haut-Brion was the first Bordeaux wine; it would soon join a handful of other chateaux that became the coveted "first growths." Indeed, Thomas Jefferson noted there were "four vineyards of first quality": Margaux, Latour, Lafite and Haut-Brion. After a rigid classification system was imposed in 1855, it seemed likely that the French reverence for tradition would make "innovative Bordeaux" an oxymoron. Over the last several decades, however, some revolutionary "garagistes" (garage wine makers) have begun using new growing and wine-making techniques to show the world that less than perfect land and less than blue blood can yield extraordinary wines. Echikson, a wine columnist for Wall Street Journal Europe, profiles merchants, brokers, enologists and the most influential wine critic in the world, the American Robert Parker. The title comes from Chateau d' Yquem, the maker of a legendary sauternes ("noble rot" has to do with allowing grapes to begin to rot on the wine to achieve concentration and sweetness). Oenophiles will come away from this lively account with a sense of how globalization and economics have challenged the rot and created ferment and growth in ancient Bordeaux. 23 illus.


—From Publishers Weekly, Copyright © Reed Business Information, a division of Reed Elsevier Inc. All rights reserved.



It is perhaps inevitable that Echikson, as a wine columnist for the Wall Street Journal Europe, would see recent events in Bordeaux winemaking as a glorious battle in which upstart winemakers, driven by globalized forces of capitalist competition, wage a successful battle against the heavy-handed regulations of the French state rooted in the famous 1855 classification. And so he does in his narrative of the growing season and harvest of 2001. Along the way he provides a window into the operations of the great and small wine-making houses, profiles of winemakers and powerful critics, and a glimpse into the economics of wine production and marketing.


—From Book News, Inc. Copyright © 2004 Book News, Inc., Portland, OR



As wine literature, Noble Rot is anything but. William Echikson has taken on the tall subject of Bordeaux—the place where every amateur oenophile begins and invariably ends up. He's stripped away all pomp and mystery by telling real stories with real people and allowing them to talk in the clearest terms about claret.


—Danny Meyer, co-author of The Union Square Café Cookbook



Will turn a few things upside-down in Bordeaux....heavy-hitters will put a price out on Echikson's head.


—Gil Lempert-Schwarz, director of WineVegas.com



Will be the controversial wine event of the year...Echikson courageously chronicles...the dark side of Bordeaux.


—Robert M. Parker, Jr., author and publisher of The Wine Advocate



A truly fascinating book.


—Peter Mayle, author of A Year in Provence



Echikson has produced an accessible, thoughtful book so filled with interesting material...that it begs to be sipped and contemplated.


—Lewis Perdue, Barron's






About the Author
William Echikson, author of Burgundy Stars, lives in Brussels, where he is bureau chief for Dow Jones Newswires and a wine columnist for Wall Street Journal Europe.



Table of Contents
| | | |
| --- | --- | --- |
| | Map of Bordeaux | 10 |
| | Preface | 11 |
| 1 | Millennium Madness | 21 |
| 2 | Broker Business | 54 |
| 3 | The Rothschild Revolution | 77 |
| 4 | Parker Power | 89 |
| 5 | Sweet Injustice | 111 |
| 6 | Right Bank Revenge | 135 |
| 7 | Luxury on the Block | 153 |
| 8 | Riding the New Wave | 164 |
| 9 | A Garage Dinner | 184 |
| 10 | Paysan Promises | 195 |
| 11 | Battle Royal | 218 |
| 12 | Harvest Hurdles | 230 |
| 13 | Cellar Time | 243 |
| 14 | Report Card | 263 |
| 15 | Reality Check | 276 |
| | Acknowledgements | 293 |
| | Index | 295 |

Find Items On Similar Subjects

The Botanist and the Vintner : How Wine Was Saved for the World