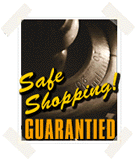 Bacchus and Me : Adventures in the Wine Cellar
Jay McInerney




Retail Price: $14.95
WCT Price: $11.21
You Save: $3.74 (25%)

Availability: Usually ships within 24 hours.

Format: Paperback, 304pp.
ISBN: 037571362X
Publisher: Vintage Books
Pub. Date: March 2002
Item No: 037571362X

Average Customer Review:





Order This Book!







Secure Order Guarantee



Description
From The Publisher:

Jay McInerney on wine? Yes, Jay McInerney on wine! The best-selling novelist has turned his command of language and flair for metaphor on the world of wine, providing this sublime collection of untraditional musings on wine and wine culture that is as fit for someone looking for "a nice Chardonnay" as it is for the oenophile.

On champagne: "Is Dom Pérignon worth four bottles of Mo't & Chandon? If you are a connoisseur, a lover, a snob, or the owner of a large oceangoing craft, the answer . . . is probably yes."
On the difficulty of picking a wine for a vegetarian meal: "Like boys and girls locked away in same-sex prep schools, most wines yearn for a bit of flesh."
On telling the difference between Burgundy and Bordeaux: "If it's red, French, costs too much, and tastes like the water that's left in the vase after the flowers have died, it's probably Burgundy."
On the fungus responsible for the heavenly flavor of the dessert wine called Sauternes: "Not since Baudelaire smoked opium has corruption resulted in such beauty."

Includes new material plus recommendations on the world's most romantic wines and the best to pair with a meal.




Reviews
"Brilliant, witty, comical, and often shamelessly candid and provocative thoughts about the world of wine and many of the people who produce it."


—Robert M. Parker, Jr.



"McInerney has become the best wine writer in America."


—Salon.com



"McInerney's wine judgments are sound, his anecdotes witty and his literary references impeccable. Not many wine books are good reads; this one is."


—The New York Times



"In the fruity, buttery world of wine writing, there's nothing else like it."


—Atlanta Journal



One of the fastest, most informative and fun reads of the year....an enjoyable and accessible wine book.


—New York Daily News






About the Author
Jay McInerney lives in New York and Williamson County, Tennessee.