Description and Reviews
About the Authors
Table of Contents
Find Similar Items




BROWSE BY SUBJECT
Reference
Wine Varieties
Food & Wine
Cookbooks
Multimedia
Buying Guides
Champagne
Collecting
Wine & Winemaking


BUY BOOKS
New To Our Site?
Order Form
WCT Shop Home
Shipping Information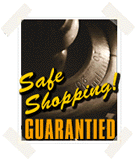 Crisp Toasts: Wonderful Words That Add Wit and Class to Every Time You Raise Your Glass
William R. Evans III and Andrew Frothingham


Retail Price: $14.95
WCT Price: $7.50
You Save: $7.50 (50%)

Availability: Usually ships within 24 hours. Only 1 left.

Format: Hardcover, 136pp.
ISBN: 9780312081713
Publisher: St. Martin's Press
Pub. Date: November 1992
Item No: 0312081715

Average Customer Review:


Order This Book!








Description
From The Publisher:

This contemporary collection from The New Yorker 's Frothingham and Evans will prove useful for any collection. Crisp Toasts lists at least three toasts for more than 100 alphabetically arranged topics, from absent friends to work. Ranging from timely to traditional, most of the toasts are short one-liners, ideal for weddings, christenings, reunions, and retirement dinners.

Sample toasts:

Friends & Friendship: To our best friends, who know the worst about us but refuse to believe it.

Generosity: Life 'em high and drain 'em dry to the guy who says, "My turn to buy!"

Golf: To golf, the most frustrating and masochistic sport in the world, which may be why golf spelled backward in flog.

Happiness: May we be happy and our enemies know it.

Gambling: Life consists not in holding good cards, but playing those you hold well.

Politics & Politicians: To Washington, our country's capital, where the roads, and everything else, go around in circles.




About the Authors

William R. Evans III and Andrew Frothingham first combined their talents on And I Quote (St. Martins' Press, 1992, with Ashton Applewhite). Both authors live in New York City.