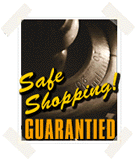 Giada's Family Dinners
Giada De Laurentiis




Retail Price: $32.50
WCT Price: $22.10
You Save: $10.40 (32%)

Availability: Usually ships within 24 hours.

Format: Hardcover, 256pp.
ISBN: 030723827X
Publisher: Clarkson Potter
Pub. Date: April 4, 2006

Dimensions (in inches):
Item No: 030723827X

Average Customer Review:





Order This Book!







Secure Order Guarantee



Description
From The Publisher:

In her New York Times bestseller Everyday Italian, Giada De Laurentiis introduced us to the simple, fresh flavors of her native Italian cuisine. Now, America's favorite Italian cook is back with a new batch of simple, delicious recipes geared toward family meals—Italian style.

These unpretentious and delicious meals are at the center of some of Giada's warmest memories of sitting around the table with her family, passing bowls of wonderful food, and laughing over old times. Recipes for soups like Escarole and Bean and hearty sandwiches such as the classic Italian Muffuletta make casual, easy suppers, while one-pot dinners like Giada's Chicken Vesuvio and Veal Stew with Cipollini Onions are just as simple but elegant enough for company. You'll also find recipes for holiday favorites you'll be tempted to make all year round, including Easter Pie, Turkey and Ciabatta Stuffing with Chestnuts and Pancetta, and Panettone Bread Pudding with Amaretto Sauce.

Giada's Family Dinners celebrates the fun of family meals with photographs of Giada's real-life family and friends as well as the wonderful dishes she shares with them in her kitchen. Suggested menus help you put together a family-style meal for any occasion, from informal to festive.

The heart of Italian cooking is the home, and Giada's Family Dinners—full of fantastic recipes that require a minimum of fuss to prepare—invites you to treat everyone like a member of the family.

Nothing is more important than family. Bring yours to the table with Giada's unpretentious, authentic, down-home Italian cooking!

• SOUPS AND SANDWICHES
• ITALIAN SALADS AND SIDES
• EVERYDAY FAMILY ENTREES
• THE ITALIAN GRILL
• FAMILY-STYLE PASTA
• FAMILY-STYLE GET-TOGETHERS
• ITALIAN FAMILY FEASTS
• FAMILY-STYLE DESSERTS




Reviews
With its cover image of the fetching de Laurentiis wearing a low-cut top and its promise of easy, tasty Italian recipes, this cookbook is sure to draw in home cooks who don't know how to make a basic marinara sauce and want to be introduced them to the beauty and simplicity of Italian cuisine. Which is, of course, a good thing, but a shame, too, since this work lacks depth or meaning. Readers seeking a true introduction to the building blocks of Italian cooking would be worlds better off with one of Marcella Hazan's or Lidia Bastianich's early primers. What those who are lured in by the good looks and charm of de Laurentiis (granddaughter of film producer Dino and star of Food Network's Everyday Italian) will get is an unsophisticated but decent selection of Italian-American classics, from antipasto to pasta, meat dishes to desserts, including Clams Oreganata, Caprese Salad, Salsa all'Amatriciana, Fettucine Alfredo, Veal Marsala, Caponata and Chocolate Tiramisù. De Laurentiis provides an introduction to each dish, and her recipes are generally minimalist (there are no recipes for homemade pastas or stews that take a day to make). Though bursting with glamorous shots of a lovely looking author, this is a rather flat first effort.


—Publishers Weekly, Copyright © Reed Business Information, a division of Reed Elsevier Inc. All rights reserved.






About the Author
Giada De Laurentiis is the star of Food Network's Everyday Italian and Behind the Bash. She attended the Cordon Bleu in Paris, and then worked in a variety of Los Angeles restaurants, including Wolfgang Puck's Spago, before starting her own catering and private-chef company, GDL Foods. The granddaughter of movie producer Dino De Laurentiis, Giada was born in Rome and grew up in Los Angeles, where she now lives.



Table of Contents

Find Items On Similar Subjects

Cookbooks

Everyday Pasta

Everyday Italian: 125 Simple and Delicious Recipes