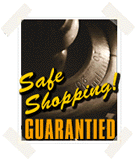 Oldman's Guide To Outsmarting Wine
Mark Oldman




Retail Price: $18.00
WCT Price: $12.60
You Save: $5.40 (30%)

Availability: Ships in 24 Hours

Format: Paperback, 400pp.
ISBN: 0142004928
Publisher: Penguin Books
Pub. Date: December 2004

Dimensions (in inches): 9.2 x 7.5 x 0.8 inches
Item No: 0142004928

Average Customer Review:





Order This Book!







Secure Order Guarantee



Description
From The Publisher:

For the thousands of people who know nothing about wine and want to rectify that swiftly and painlessly, Mark Oldman—the "Naked Chef" of wine—is here to help with the kind of information readers can use right now:

Australian Shiraz is the most instantly likable red under $15
Drink slightly sweet wine with spicy food
Judge a wine shop by whether it has homemade shelf signs
Don't store unopened wine in the refrigerator for more than a week

Loaded with his personal recommendations—including the top 100 wines less than $15—Oldman's Guide also includes the wine picks of an eclectic mix of collectors, from Le Cirque owner Sirio Maccioni to Morley Safer of 60 Minutes. This is a wine guide like no other and is sure to be savored by anyone who wants their wine without the attitude.




Reviews
From Publishers Weekly
Robust, hearty and full bodied describe not just a Beaulieu Vineyard Cabernet Sauvignon but also this comprehensive wine guide for the novice oenophile. Oldman, who has taught wine courses for more than 10 years (and, incidentally, cofounded the career Web site Vault.com), boils the basics of wine down to 108 simple chapters (here called "shortcuts"). He proves "the dirty little secret of wine appreciation is that there's just not that much to it." While Oldman says this isn't a reference book, it may be best used that way. Without the benefit of a flight of tasting wines, the information is overwhelming. Yet to look up wines by type or region, or to learn how to order in a restaurant, Oldman's guide overflows with succinct, useful advice. Those determined to read it straight through will find Oldman's anecdotal style makes the subject lighthearted and fun, and Oldman is amusingly opinionated: "Drinking Pinot Grigio is often like experiencing an Ikea rug, Ben Stein's voice, or a dose of Paxil: neutral, monotone, and devoid of highs." The casual voice occasionally is forced (drinking old wine "won't earn you a prayer session at the porcelain altar") but it makes the information accessible. Each shortcut comes with even more shortcuts: a "cheat sheet" summary, wine picks by price range, a pronunciation table and suggestions for food pairings. Copyright © Reed Business Information, a division of Reed Elsevier Inc. All rights reserved.




About the Author
Mark Oldman, founder of Vault, has been educating young adults about wine since 1990, when he founded the Stanford Wine Circle.



Table of Contents

Find Items On Similar Subjects

Title Index