Description and Reviews
About the Author
Table of Contents
Find Similar Items




BROWSE BY SUBJECT
Reference
Wine Varieties
Food & Wine
Cookbooks
Multimedia
Buying Guides
Champagne
Collecting
Wine & Winemaking


BUY BOOKS
New To Our Site?
Order Form
WCT Shop Home
Shipping Information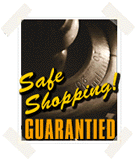 Dip It! Great Party Food to Spread, Spoon, and Scoop
Rick Rodgers


Retail Price: $14.95
WCT Price: $7.50
You Save: $7.50 (50%)

Availability: Usually ships within 24 hours.

Format: Hardcover, 208pp.
ISBN: 0060002239
Publisher: William Morrow & Co
Pub. Date: May 2002
Item No: 0060002239

Average Customer Review:


Order This Book!








Description
From The Publisher:
Next time you party, try a dip. Or two. Or three. Rick Rodgers, renowned cooking teacher and cookbook author shares 95 of his favorite dip recipes in his new book, Dip It!

Of course there's the classic onion soup mix, but why not make Rick's updated recipe with onions? For a Super Bowl or tailgating party, you'll score big with bowls of tortilla chips served up with meaty Hot Beef and Pinto Bean Chili Dip.

There are plenty of vegetarian spreads, too. Scoop wedges of pita into Moroccan Eggplant and Tomato Dip. The Faux Cheese Fondue will be a hit with cheese lovers. Rick also offers plenty of lighter dips such as the Two-Alarm Salsa or Three-Bean Salsa. Need an elegant dip for a special occasion? Try the Pesto Mascarpone or the silky smooth Double Salmon Dip. And many of these dips do double duty -- use them to bring a little something extra to your sand-wiches.

And what's homemade dip without crunchy, crispy dippers? There are recipes for homemade versions of Potato Chips, Herbed Breadsticks, Tortilla Chips, and much more. Also included is a complete list of vegetable dippers that will add snap and color to your table.

Rick also offers lots of helpful entertaining tips from do-ahead recipes to creative dip holders. So have a party. Take a dip with Dip It!




About the Author

Rick Rodgers received the prestigious Bon Appétit American Food and Entertainment Award for Outstanding Cooking Teacher. He is the author of more than twenty cookbooks on such diverse subjects as Fondue, Reading and Waiting, and the "101 Series" (Thanksgiving 101, etc). He lives in the New York area.



Table of Contents
| | | |
| --- | --- | --- |
| | Acknowledgements | ix |
| | The World of Dips | 1 |
| | Glossary of Ingredients and Techniques | 7 |
| | New and Old Favorites | 14 |
| | Spicy Salsas and Dips | 51 |
| | Vegging Out | 82 |
| | Rib-Sticking Meat and Seafood Dips | 133 |
| | Chips and Other Dippers | 166 |
| | Index | 187 |